Expertise and experience
We are a dynamic legal services provider based in Liverpool founded by two ex City of London in-house financial services lawyers, Brian Noon and Lauren Cannon. The founders benefit from both 'magic circle' and global law firm backgrounds, and in house legal counsel experience in investment banking and investment management, meaning that we understand what matters to you and your business.
Brian Noon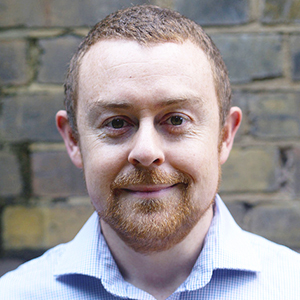 Brian trained as a solicitor at Eversheds in Nottingham. On qualification Brian moved to DLA Piper and practised as a corporate lawyer in both Liverpool and London, before moving to the Universities Superannuation Scheme as an in-house lawyer in 2011.
At USS, which is the largest occupational pension scheme in the UK, Brian continued to advise on mergers and acquisitions, joint ventures and shareholder arrangements, and also advised on fund investments, investment management agreements, IT agreements, HR, outsourcing and general commercial contracts. It was there that Brian saw the opportunities for in-house legal teams to work more efficiently by outsourcing incomplex and time intensive legal processes, allowing the in-house teams to focus on matters of higher complexity and higher risk. It was this insight that led him to co-found In-House Legal Solutions in 2016 with Lauren Cannon.
Professional Qualifications
Admitted as a Solicitor of the Senior Court of England and Wales, 2006
Academic Qualifications
LPC, Chester College of Law, 2003
LLB Law, University of Nottingham, 2002

Lauren Cannon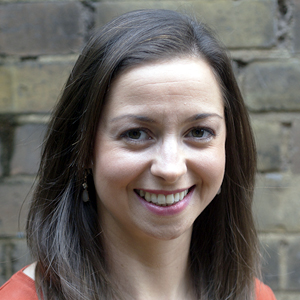 Lauren's background is in banking and corporate finance. Her legal career started at Allen & Overy in London where she qualified and then practised in the banking and global loans team, before becoming an in-house corporate finance legal counsel at international investment bank, Commerzbank AG.
Beyond London, Lauren has worked in Milan, Frankfurt and New York on general lending transactions, advising investment banks and corporate borrowers. Her experience includes syndicated and bilateral cross-border lending for all ranges of investment grade and leveraged borrowers, restructurings and insolvencies, high yield debt, secondary debt trading and credit insurance, infrastructure, projects and private finance initiatives, real estate financings, emerging markets lending and agency and security trustee matters.
Whilst working in-house, Lauren saw the opportunity to found a legal services business that understood the needs of in-house teams, and which could provide outsourced legal solutions that are of high quality and competitively priced. In 2016, Lauren founded In-House Legal Solutions together with Brian Noon.
Professional Qualifications
Admitted as a Solicitor of the Senior Court of England and Wales, 2008
Academic Qualifications
LPC, Nottingham Law School, 2005
M.A., Law, Gonville & Caius College, University of Cambridge, 2004

'We are everything that we do'
At In-House Legal Solutions, our core value 'we are everything that we do' is at the heart of our business.  We work by it, play by it, and recruit by it.  We believe that we provide our clients with a first class service and this is evident from every document we review, phone call we make and agreement we finalise.   Everything about our services is important to us to ensure we give our clients the best solutions possible.
Why not get in touch…?
We like talking to people and every relationship begins with a conversation.