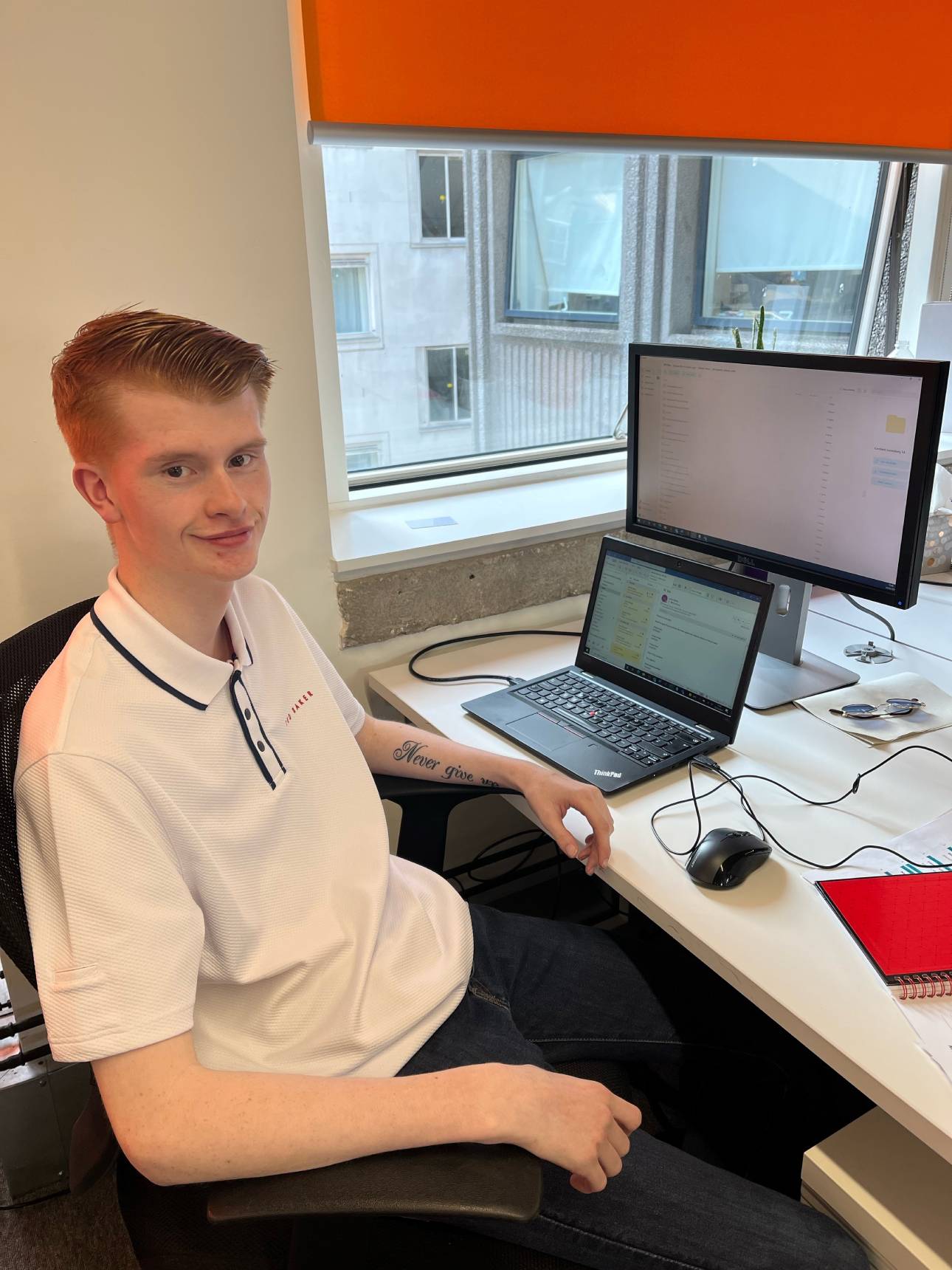 Jack Browne Joins In-House Legal Solutions
At the start of March, we welcomed Jack Browne into the In-House Legal Solutions team as an administration employee through the government's Kickstart Scheme
The Kickstart Scheme provides funding to employers to create jobs for 16 to 24-year-olds on Universal Credit. The funding covers:
100% of the National Minimum Wage (or the National Living Wage depending on the age of the participant) for 25 hours per week for a total of 6 months
associated employer National Insurance contributions
minimum automatic enrolment pension contributions
As an administration employee, Jack works on filing, organising and scheduling appointments, data entry and communications for the business, such as emailing clients, allowing the business to operate efficiently. Jack is continually improving his administration skills throughout his time here and hopes of working in law administration in the future, making this an excellent start in his career!
Jack took a moment to reflect on his journey to working here, "I've always wanted to work in law, ever since I attended a careers event back in Year 10! Unfortunately, I got held up with my dyslexia and was told it would be too difficult for me, so I changed direction. When I saw this administration job come up, I thought why not let's give it a shot and see how it goes. I've enjoyed every second of working here so far, you learn so much doing administration, and having learnt not to let people hold you back, I want to progress in this role and continue to learn. Hopefully, after gaining a bit of experience, I can progress into a more advanced role, such as a legal secretary. A message for anyone who is struggling in school, don't let anything or anyone hold you back, it may just take you a little longer to get where you want, stay focused and keep going! In-House Legal Solutions is an amazing place to work, everyone is so friendly and is willing to answer any questions you have. It's useful to have great managers they check in every morning with the team, so you know where you stand."
In-House Legal Solutions can help you to ensure that your business needs are adequately protected when negotiating NDAs. For more information or to discuss this further, please contact [email protected].